Warmly celebrate TASTE WITH taste edge women stationed Nujiang Valley canyon! Taste of the edge of women's clothing will bring women new fashion, new trends, the new luxury of the modern fashion women's lifestyle, enjoy the charming elegance of the image, graceful sense of the city, low-key luxury!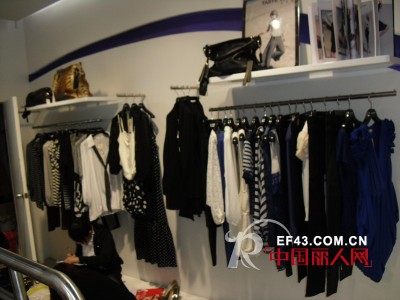 Taste of the edge of women's clothing from the very beginning was about to enhance their core competitiveness as a strategic goal of enterprise development. In order to achieve this goal, the company recruit talent, import modern enterprise management mechanism, introduce advanced technology and equipment, through the implementation of scientific and standardized management of enterprises, enterprises will be included in the low input, high output, high efficiency and a virtuous circle orbit . Companies adhering to the "far-sighted, committed to innovation" business philosophy, with smooth flow of logistics system and improve the franchise model, the successful "taste edge" series of apparel to all parts of the country.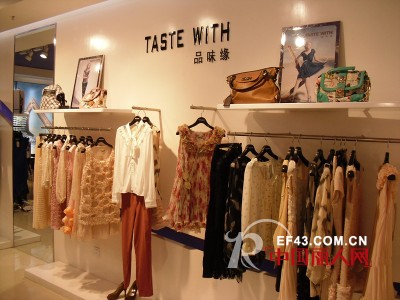 Taste of the edge of apparel for travel, friends gatherings, evening entertainment, work and life and other occasions, bringing the world's fashion, but also brought a world-class quality and service. It aside from the high-priced approach adopted by internationally renowned brands, take a reasonable price, maintain a more intimate, more noble way.
Taste is the life of all living in the world's metropolitan independence, freedom, the pursuit of quality and modern women's design. On behalf of young people vitality, interesting lifestyle, full of dynamic and strong flavor of the times. Taste edge has a unique personality, bringing a young, energetic and interesting way of life. The fabric is selected from Europe and Japan's advanced fabrics, designers use a rich and varied, very strong sense of color. With the latest fashion trends, we have designed a series of fashionable fashion models that are comfortable to wear and represent the world.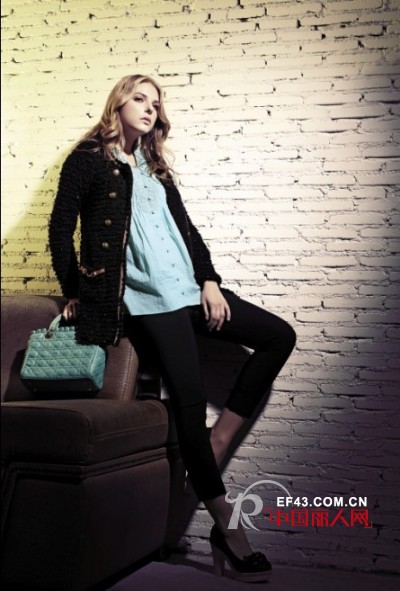 Brand positioning: 20-35 years old urban intellectual women. Brand style: sexy self-confidence, passionate vitality, fashion charm.
Cashmere Fabric is high density,extremely light, stylish, warm, elegant and naturally lustrous with silky soft hand feel, which is very precious textile fabric.
These fabrics are suitable to make high-end clothing including garments, suit, coat, overcoat and so on.
Our factory has a full set of international advanced production facilities, we can offer you all kinds of cashmere fabrics with top material, different color, weight, width and pattern.
Cashmere Fabric
Cashmere Fabric,Soft Cashmere Fabric,Solid Color Cashmere Fabric,100% Cashmere Fabric
SHANDONG XINGTENG INTERNATIONAL TRADE CO., LTD. , https://www.woolfabric.be