Ben Wang, July 10, shirts, can be said to be one of the men's fashion partners, summer can both wear cool and can take appropriate decent short-sleeved shirt is a good choice, but how to wear them do not look like An insurance salesman or a waterman?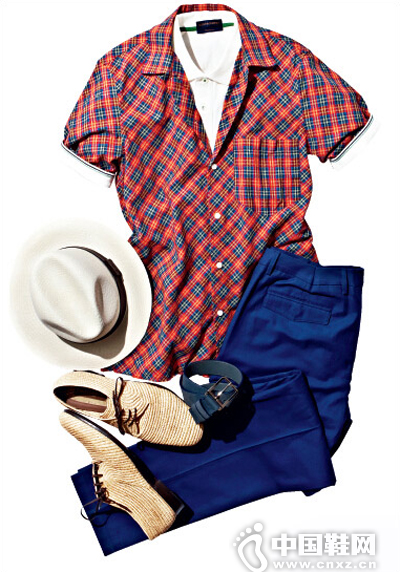 Option 1: Vitality and Dignity in Polo Shirts
Wearing a solid-colored Polo in a denim-inspired, short-sleeved shirt, the cuff empties into a line of arms. The combination of self-cultivated navy blue trousers and Woven material Derby shoes will enhance the overall style of the manor style to a more modern sense of quality.
White Polo Shirt Kent & Curwen, Red Plaid Short-Sleeve Shirt Marcby Marc Jacobs, Dark Blue Pants Valentino, Woven Sandals Dolce & Gabbana, Navy Blue Suede Square Buckle Belt BOSS, White Woven Hat Berluti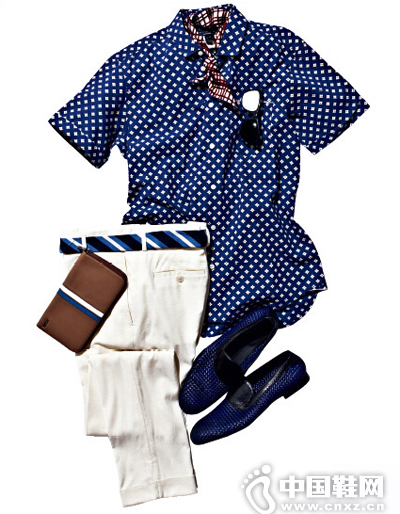 Option 2: Romance in Silk Silk
Blue print short-sleeved shirt, white trousers Marc by Marc Jacobs, silk kerchief, woven loafers Bottega Veneta, khaki long wallet Tod s, blue twill ties Gieves & Hawkes, black box sunglasses Polaroid from Safilo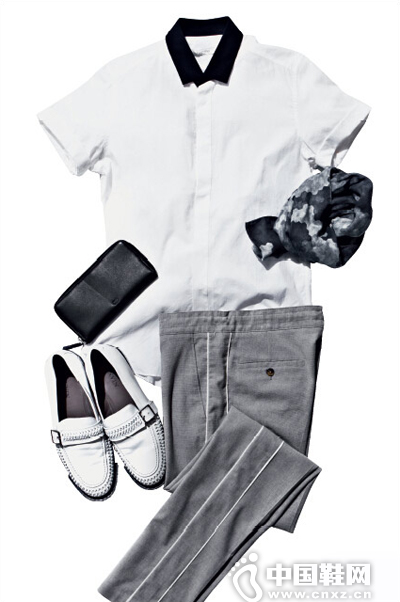 Scenario 3: Elegance in Grey
This short-sleeved shirt with a different color collar and sporty tailored trousers, because the addition of the gray line makes this shirt immediately change from a student's costume into a summer clothing that can get into and out of the office. Similarly, camouflage scarves enrich the hierarchy.
White stitching collar short sleeve shirt Valentino, light gray pants Marc by Marc Jacobs, camouflage scarf BOSS, black long wallet Dior Homme, gray shoes Lanvin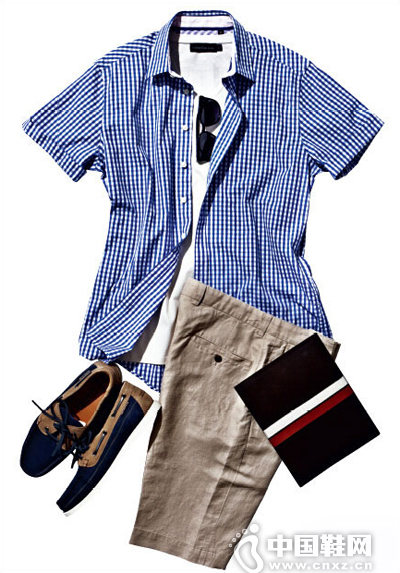 Option 4: Reduce the freedom of a piece of cloth
Selecting a V-neck T-shirt to distinguish the round neck from the sluggishness of the exposed skin increases the depth of the "triangular area". It should be noted that the collar of the shirt must not be fully attached, and the top 4 must be kept open.
Blue Plaid Shirt with short sleeves Thomas Pink, V-neck short-sleeved Calvin Klein, khaki shorts Brooks Broth (Collaborative Media: Shoe-like pictures of Orenburg men's shoes)
· "Bai Xia Girl" likes to wear on the upper foot
· Rejecting ugly rain boots The most IN patent leather shoes are your rain
·Admiralty body waterproof shoes make travel more pleasant
·The smart men wear comfortable shoes with comfortable feet to fly
·New Balance leads the tidal wave father to record
·[Shoes · Will] 23-year-old signature shoe is very show?
· Natural Kings, exclusive 70 year old Danish Humvee shoes
· Cats and shoes fire? Every girl should have a pair of Hepburn
·The white dress is not "small white"
·Pleated skirt with what shoes with different wipe out
SUZHOU WINTEX TEXTILE CO.,LTD. , https://www.szwintextextile.com