Fashion women's brand esons stationed in the new Yansha Golden Street shopping mall in Beijing Wangfujing. The 100-square-metre storefront, under the clever use of lights and simple geometric hangers, brings out the mysterious and simple fashion. Every detail penetrates the designer's good expectations for fashion.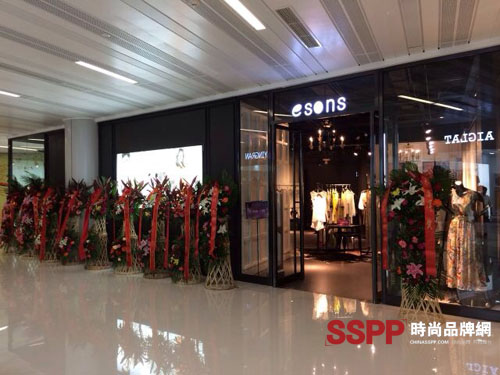 Fashion women's brand " esons " Beijing Wangfujing New Yansha Gold Street Shopping Plaza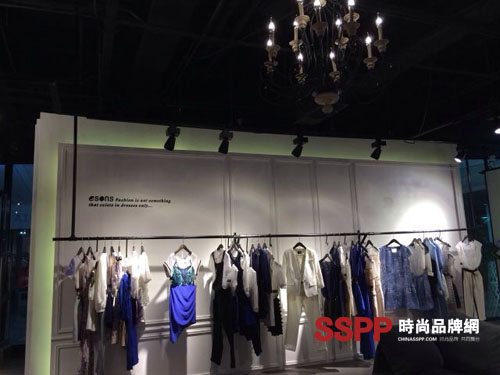 Fashion women's brand " esons " Beijing Wangfujing New Yansha Gold Street Shopping Plaza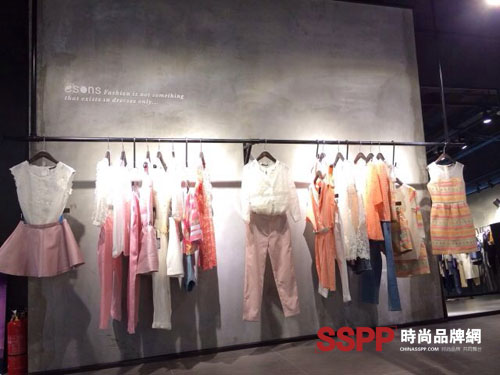 Fashion women's brand " esons " Beijing Wangfujing New Yansha Gold Street Shopping Plaza
In the stroll shop, all the new summer products of esons come into view. Esons believes that life in the age of material civilization is full of various tastes and possibilities. The rich and varied needs have replaced a single spiritual or functional appeal. Aesthetics are no longer dominated by art experts, but are created by the main people from cities and people through the Internet. And convenient travel has changed the geographical differences in the world, allowing aesthetic popularity, populism, and globalization. Simple, convenient and friendly has become a widely sought after aesthetic and design element, and is also a major component of another trend of humanization. The highly material and modern metropolitan cities have become the center of the world. People living there have the latest ideas about aesthetics. With the rapid spread of travelers and the Internet and commodities to the rest of the world, the birthplace of world fashion in Paris and Milan is also The city where the material and spirit are highly integrated is also the origin of the brand that loves the city. It is the responsibility and mission of Love City Designers to provide solutions for the material and spiritual aspects of urban life through clothing. Globalization and fast-paced are elements that must be considered in design.
Whether it's urban chic, elegant and refined, or professional fashion women, they can find their own uniqueness in the design of esons .
Address: 301 New Yansha Golden Street Shopping Plaza , Wangfujing Street, Dongcheng District, Beijing .
For more brand details, please click: http://
CN">Previous page 1 23 Next page
Our LED Candles is made by paraffin wax. Led Candles is for Romantic party, clubs, and celebrations.
Led Candles can be divided 2 , rechargeable and battery operated.
As to the Rechargeable Led Candles, use method same with phone.
first you need to do is to charge it, then switch it on.
Battery operated, first of all, put the battery on the bottom of the candle. Then switch it on. Candles also be lit.
Rechargeable led candles is more environmental. Battery operated is more easy to bring.
Candles can be in one color, such as cold-white, warm-white. Yellow, red, blue, ect.
Also can be do in multicoloured.
Candle size is also very different. Dia can do 2inches, 3inches, 4inches.
Height: 2inches, 3inches, 4inches,5 inches, 6inches....10inchse.
Led candles also have remote, you can choose the remote type. Such as no remote, 2 keys remote:just on&off. 8kyes remote , 10 kyes remote also with 18keys remote.
Whatever you need, we can do it.
You can also choose the timer: 4 hours, 6 hours, 8hours.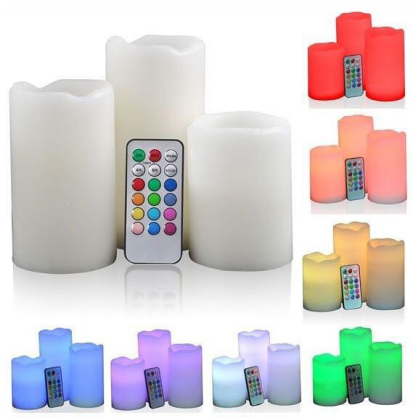 LED Candles
Remote Control Led Candles,Color Changing Led Candle,Rechargeable Led Candles,Led Tealight Candle
Hebei Huaming Laye Limited Company , https://www.huamingcandles.com