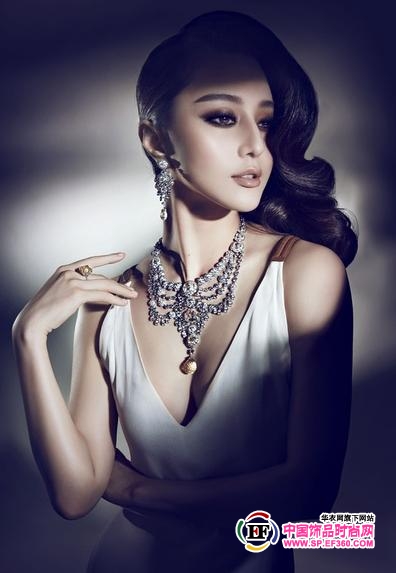 If you want to trace the history of modern jewelry, it is better to directly review the development of Cartier. Since the birth of Cartier, it has been keeping close contact with the nobility of all countries. As a result, Cartier has become the king of jewelry sought after by fashionistas all over the world. Numerous noble women are mad because they have amazing romantic power. This stunning "Royal Jewellery" is still passionately writing its luxury story after 100 years, exuding endless charm.
Cartier's focus has always been to explore the value of women's personality. In different periods and different styles of women who have cooperated with them, we can see a lot of brilliant points of different but self-styled styles. They use their own unique charm to display the spirit of the brand and also display their own " Luxury value.
Legendary Lady of Duchess Windsor
When the Duke of Windsor meets the Duchess of Windsor, someone asks why you love her so much. He tells everyone, "I love her because she's independent and her character is so complicated that it's difficult to understand." But Windsor The Duchess was unable to qualify as a queen because she was loved.
Like the woman she loved, what the Duke of Windsor had made was equally incomprehensible. He volunteered to give up the throne that was already under his feet, not to abandon the beloved woman until she died.
In 1936, the Duke of Windsor presented the first Cartier jewelry to the Duchess of Windsor, which set the legendary love between them. Red sapphire gold stamp ring, Cartier jewelry box with 57 pieces of precious jewelry, and the Duchess of Windsor's favorite collection - a sapphire "Cheetah" brooch specially made for her.
The outstanding jewellery designer Jeanne Tussant specially designed and created for the Duchess according to the requirements of the Duke of Windsor and made the Duchess of Windsor the first person to wear animal styling jewelry. Since then, Cartier's animal jewellery and jewellery have become the first choice for mature and noble women. The legendary Duchess of Windsor also created a new "legend."
Grace Kelly
In 1955, Grace Kelly met Prince Rainier of Monaco at the Bogota Cannes Film Festival. In just one year, Grace became Princess Grace. The world-famous century wedding was held in Hollywood. Migaomei's production company custom-made for Grace, and even used the production of large-scale movie production team to documentary. 1600 journalists from all over the world reported on this wedding, and the most notable of these was Princess Grace's priceless crown and diamond-studded necklace with 3 precious round rubies. The large diamond ring weighs 10.47 carats, and all this comes from Cartier jewelry.
Grace loves cute things. Among her favorite Cartier jewellery, there is a poodle brooch with 270 diamonds that is her favorite item. The lovely shape coupled with the sweet appearance of Princess Grace reveals the aristocrat's noble and noble temperament.
Mysterious Lady Maria Felix
In 1975, a fashionable lady visited Cartier jewelry with a box of two cute little crocodiles and insisted that the other party would create a miniature necklace based on her beloved pet in a short time, just because of her. Pets grow too fast. She is the Mexican legendary actress Maria Felix.
Maria has a very mysterious personality. She is proud and has a unique taste and insight in fashion. Only she can boldly propose to combine this kind of crawling beast that has lived for hundreds of millions of years with precious jewels, so as to retain memories of the things he loves. An innocent fantasy from an adult became a reality, and it also created a generation of Cartier jewelry classics.
Elizabeth Taylor, Power Girl
Before Richard Burton bought the world's largest and most beautiful diamond from Cartier, they were actually competitors at the auction. They competed for the diamond and Burton lost to Cartier. Under Richard Burton's indomitable urge, the two parties reached a consensus that only when the diamond was displayed in the windows of New York and Chicago for a period of time, did Cartier agree with Richard Burton's purchase request despite the price Very high.
Since then, this diamond has got its name. The Burton-Taylor Super Diamond, weighing 69.42 carats, is a gift to Elizabeth Taylor. The super-diamond that weighed 244 carats before uncutting also laid the lifelong love between Burton and Taylor. Even if the emotions are uncertain, it will be like a diamond in the world.
Monica Bellucci
Monica Bellucci is a miraculous woman. She is a god-like woman all over the world. She can't cover her inner sadness when she bursts. In spite of the constant flow of time, years have never been able to conceal her charms, year after year.
So Cartier found her and wanted this beautiful woman to become a Cartier girl, satisfying all the luxury fantasies of Cartier women. Because she is just like jewellery, it attracts more than just beauty, and the amazing vitality behind it.
The brave girl Fan Bingbing
In 2011, Cartier chose to cooperate with Fan Bingbing in Asia. Because of her outstanding charisma, elegance, nobleness, and no lack of attention and international influence. Cartier's choice of collaborators has always required the ability to communicate their own brand culture. In addition to luxury, it is necessary to demonstrate a kind of courageous leadership.
From the age of 16, he has been fighting in the film circle, fighting hard for 10 years to win the attention of the crowd, and at the age of 26 he started his own studio. At the age of 28, he won the best actress at the Tokyo International Film Festival. She walks in all major fashion events in Europe, making herself the most dazzling Chinese in the Western fashion world... Her life is a legend in itself.
Cartier chose Fan Bingbing because she had a bright spot with her brand. Gorgeous, self-confident, and the atmosphere of the leader. This is the powerful force that this century-old brand pursues.